Being confused while choosing a career path is natural. Everyone doesn't have clarity regarding their career choices. So, if you are planning a different career path and wondering what you should do, you need to take some time while making this big decision. Have you considered the healthcare industry as your option? You might be amazed to know that the healthcare industry is the most promising option when it comes to jobs. This is the fastest-growing field of profession, and it is a secure option for anyone who has a job. You might be interested in having a career in the health care industry and yet might not want to go through the rigorous years of training to be a medical practitioner. In that case, becoming a dental assistant is a good option for you.
Becoming A Dental Assistant – a Career Option
Are you considering a career in dental assistance? If yes, then you are making a good decision for yourself. The job offers a personally fulfilled life and fantastic potential of grown in professional life. When you become a dental assistant, the dentists and the hygienists will rely on you while offering excellent care. At the same time, your patients will be your responsibility. Your job will be to make them comfortable when they are coming for any procedure. If you are trying to make a career in dental assisting, then you are choosing the right career path.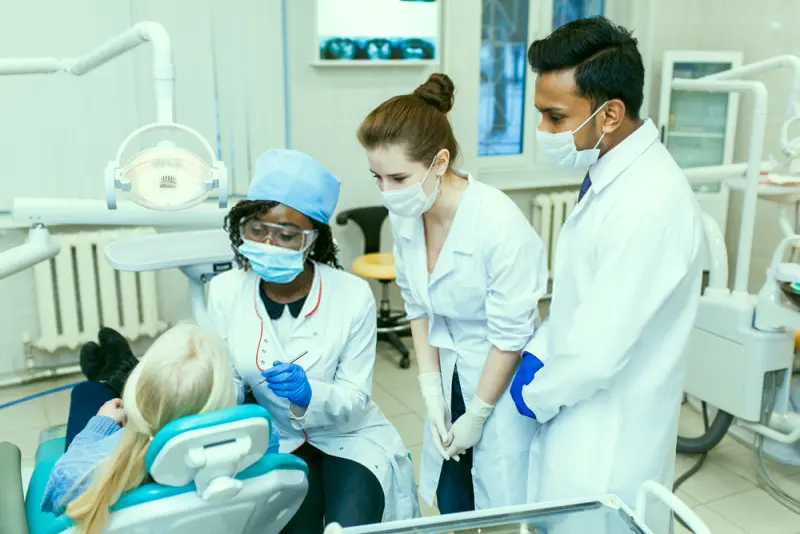 Becoming A Dental Assistant By Studying at Dental Assistant Schools California
When you choose dental assisting to be your profession and get enrolled with one of the best dental assistant schools in California, you are opening a new gateway for your career. You will become familiar with the different jargon and terms used by the dentists. You will also get to learn how to chart, handle and sanitize the instruments. At the same time, you will require to use your communication skill for the patients to feel comfortable with the procedures.
Many institutes like MDS Dental Assisting Academy offer training and preparation for RDA programs in California that will help you become the right person for the job. So, if you are wondering whether you should get enrolled with an institute like that, you are at the right place. Take a look at the following points to know why you should become a dental assistant.
In-Demand Career Option
This is an in-demand career option for anyone. Dental clinics cannot function without dental assistants. In 2016, 332,000 people were working as dental assistants. In the next decade, it is supposed to grow a lot. The vacancy for the job should become 64,600, which is 19% higher than what it was in 2016. In current studies, it has been shown that dental health is closely related to general health, which is why preventive dental care has become imperative for patients. And that is why dental clinics and offices are increasing in number. This is why the career option as a dental assistant is high.
Steady Income Potential
When you are getting enrolled in any dental assistant school near me, you can continue with your regular job while getting trained through zoom sessions and weekend training in the office. Once your training is over, hopefully, you will be able to start making money immediately. Once you are qualified and a registered dental assistant, you will yearly earn $40,000 per year. So, this job will offer you job security and enough money to take care of your education loan and many other expenses.
Also Read: What Are The Changes Experienced At The Dental Office Treatment In 2021
Opportunity for Growth
When you start working as a dental assistant in a hospital or a dental clinic, you will get an opportunity for growth. You will learn about the industry, and after some time as a dental assistant, you will get to know how the dental clinic is run. You will gain first-hand experience in patient care, administrative works, and so on. So, becoming a dental assistant can be a stepping stone for a better career as a dental hygienist, dental office manager, and professionals for the insurance claim.
Amazing Work Environment
In the dentist's office, no two days are the same. Every day, you will be dealing with cases that will be unique every day. The work will be fast-paced, dynamic, and exciting. Every day you will get a new learning opportunity. At the same time, you will get a chance to see how dentists and dental hygienists work with the patients.
Flexible Working Opportunity
When you are choosing to be a dental assistant, you get flexible working hours. People can work as dental assistants full-time or even part-time. And if you are working within a hospital environment, then you will have more flexibility of work.
Also Read: 10 REASONS WHY EVERYONE NEED A TONGUE SCRAPER
Easy Training
When working as a dental assistant, you don't have to have a particular degree or educational qualification. You can have a diploma or training as a dental assistant to appear for the RDA exam. And you can begin working as a dental assistant. This is undoubtedly an excellent choice when you are thinking of choosing a good career opportunity. If you are a midlife career change, this is a good option for you.
Good Income Potential
When you have started your job as a dental assistant, you get terrific chances of growth financially too. The remuneration of being a dental assistant is pretty high. And if, after completing a couple of years as a dental assistant, you want to become a dental hygienist, then the income will become almost double.
Also Read: How To Improve Your Smile – 5 Simple Things You Can Do At Home
Meeting and Networking
The job of dental assistant gives you an opportunity of meeting people and spreading network. From patients to other dental assistants, doctors, oral surgeons, and dental hygienists, you will meet everyone who will make your career flourish while giving you fantastic exposure.
Work Anywhere
The demand for dental assistants is very high, and that is why when you are choosing this career opportunity, you can work at any place. There are many clinics and hospitals in the entire US where orthodontists, oral surgeons, and doctors look for dental assistants. With your training and experience, you can work at any place.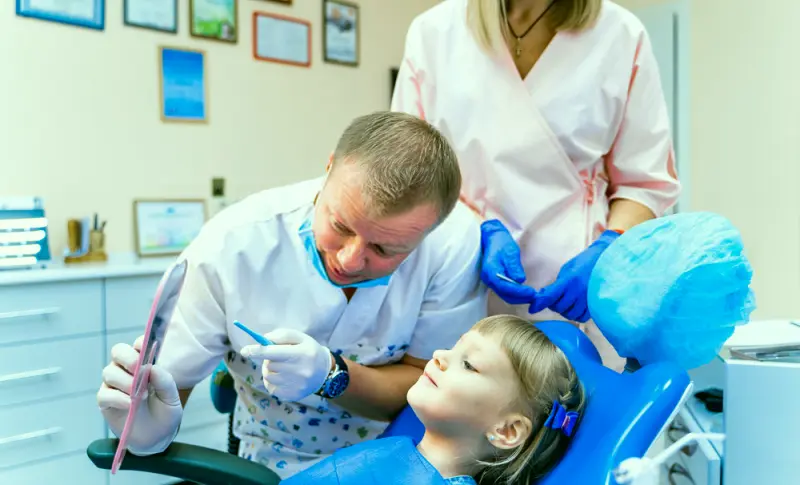 Connection with Patients
When you are working as a dental assistant, you will have a direct connection with the patients. They will rely on you to feel comfortable and at ease when they are coming to the dental clinic or the oral surgeon. Your welcoming attitude will make a big difference for your patients. And that is why you will be an essential part of the patient care at the dental clinics.
Also Check: Invisalign Treatment – 8 Things You Should Know Before Performing It
Conclusion
To be a qualified and registered dental assistant, you need to be ready and prepared for the RDA program and exam. So, the first task you need to do is find a suitable institute for dental assistant training. While there are plenty of places from where you can do the course, make sure you choose the one that offers theoretical knowledge and practical experience at the dental office or clinic.
So, as you can see, becoming a dental assistant is a fantastic career option for you. So, what are you waiting for? Find the right dental assistant school and get enrolled today.
Also Check: Benefits Of Early Orthodontic Treatment (Between The 8-10 Ages)