Like large healthcare organizations, smaller and new medical facilities also have to adopt innovative technologies to deliver better patient care. They have to streamline daily workflows while keeping troubles to the minimum for clinical staff and patients. If you have just opened a healthcare setup and need software for management; then Office Ally Practice Mate is the best option for you to consider.
This Practice Management solution is offered for free by Office Ally. It lets you get your day-to-day tasks done efficiently and familiarize yourself with the features; before you invest in an expensive one.
This article will go about the top 5 features that users love and make Practice Mate an excellent choice for most small and mid-sized practices.
What do you need to know about Office Ally Practice Mate?
Practice Mate is a free web-based management solution by Office Ally that comes with a comprehensive EHR option. It is a perfect solution for small to mid-sized medical facilities; and helps you with tasks like appointment scheduling, automated appointment reminders, reports, and billing.
This platform allows you most efficiently to organize these odd tasks to pay more attention to your Practice's growth. Office Ally connects you to over 5,000 insurance companies and will enable you to access your data 24/7. In addition, it comes with a remarkable feature that automatically generates CPT and PPT codes from the soap note and adds them into claims.
The software allows users to create new patient profiles, upload documents to their respective files, send automatic appointment reminders, and handle billing and insurance tasks. You don't need any contract, and the vendor offers free setup, training, and support.
If you are a practice just starting off and looking for a management solution, then Practice Mate should be a top consideration for you. Moreover, you won't be required to make any payments in advance for using a better version of the solution in the future.
If you want to keep practicing the free version, you can certainly do so for an indefinite span. The vendor offers free training to staff members until they get a complete grip over its features. Like other paid practice management systems,
Practice Mate supports remote accessibility. Not only this but there is a free patient portal; Patient Ally, which gives patients more autonomy over their appointment scheduling process.
Also Read: Great Benefits Of Healthcare Chatbots To Healthcare Sectors In 2021?
5 Office Ally Practice Mate Features You Should Definitely Check Out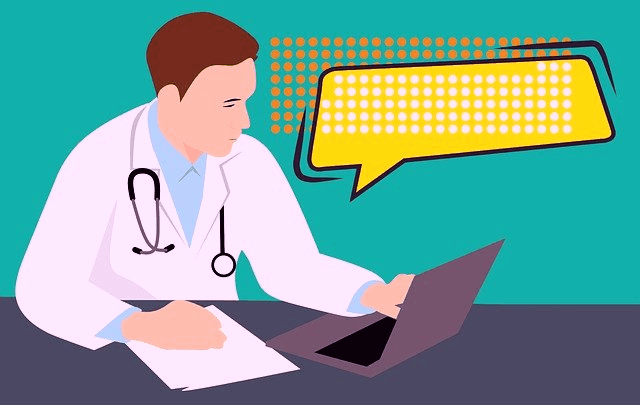 The Practice Mate software solution offers several features to help you streamline your workflows. In this article, we will give you an overview of the ones that are easy-to-use and highly recommended by users. Read through to learn about them.
1. Claims Submission
Office Ally Practice Mate reviews confirm that it allows you to register more than five thousand insurance companies for claims submission service. This software also has features to generate CPT and PPT codes from the soap note automatically.
2. Customer Support System
One of the most appreciated aspects attributed to this free practice management solution is its customer support system that is also offered for free. So, if you have any queries about the features or get hung up while using the software, the vendor support staff has you covered. They can even step-by-step solutions for your issues. This solution has earned excellent starred user reviews for tech and customer support.
3. Remote Access
Like other paid Practice Management solutions we have on the market, you can access Practice Mate on practically all devices; including tablets, desktops, and smartphones. Office Ally also provides the staff remote access to patient records for emergency use.
4. Integration with EHR
This software solution supports seamless integration with its EHR system to help the administrative staff manage tasks; such as patient scheduling, billing, appointment reminders, insurance verification, and reports. It enables you to handle all these tasks with the help of an all-inclusive system; so you can pay more attention to what matters the most – patient care.
5. Patient Portal
Office Ally offers a free patient portal, Patient Ally, that integrates with Practice Mate. It provides many tools, including secure messaging, scheduling, lab results, prescription refill requests, and much more. This feature allows healthcare practitioners to connect with patients efficiently.
Also Read: Top Ways That RPM Is Helping Manage Chronic Conditions
Overview of Benefits: According to Office Ally Practice Mate reviews
Based on top Office Ally Practice Mate reviews, we have noted the following benefits for this software solution:
It is free of cost practice management solution that offers ease of use.
Practice Mate includes many excellent features, some of which are too good to be a part of the free solution.
This management system also provides a user-friendly, no-cost patient portal known as Patient Ally.
Office Ally Practice Mate Demo
You can quickly get an Office Ally Practice Mate demo. The vendor offers it in the form of a webinar. You can also get demo signups for Practice Mate on their official website, but you can also request a one-on-one demo if you like.
Also Read: What Are Non-Contact Thermometers?
Conclusion
If you are looking for a free of cost Practice Management solution that will enable you to manage your daily workflows efficiently, then Office Ally Practice Mate has you covered. It is a no-frills product that is suitable for smaller, cost-conscious medical facilities.
The software comes with many useful features, and you can take advantage of all that it has to offer without making any significant investment. Some users do report occasional power outages; but that works fine for facilities that don't have large patient volumes to deal with.
All in all, it is a typical solution for smaller practices or practices that are just starting out.
Must Read: Kareo EHR Vs Practice Fusion: Which One Is Right For You?
Image by mohamed Hassan from Pixabay