Workout in your routine is great for your body, mind, and soul. How to find a gym to achieve your fitness goals? Finding a good gym also plays a significant role in helping you achieve your fitness goals in 2021.
So, what do we mean by a good gym? It is the one that:
Aids you in achieving your fitness goals,
Is convenient (so you actually will go) to you and
Is affordable to you
How To Find A Gym That Fulfils All Your Requirements?
This blog post will provide you information and tips on how to find a gym that is apt for you.
1. Planning To Find A Gym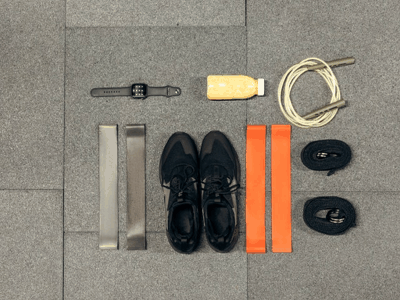 Finding the right gym that meets fitness needs is not rocket science.
It only requires general know-how about what you need and doing a bit of research to find it.
Your game plan:
Determine what you need.
Shortlist 2-3 gyms in your area.
Visit and assess each gym.
Pick the winner.
Have you Established Your Fitness Goals? – Pick reasons To Find a gym.
One of the most effortless ways to find a gym for you is to have sound knowledge about what you're searching for. So take a moment and determine what you desire to achieve by going to a health club or gym.
A few gyms specialize in specific areas, while other gyms offer a range of programs. For instance, some gyms have special gym equipment such as a training power rack that sets them apart from others.
Knowing your goals will help you ask the right questions when assessing a good gym – make sure you find a good match.
Also Read: Relax Massage Therapy And Top 10 Massages For Your Mind And Body
2. Shortlist Some Gyms in Your Area
You have to know what your nearby gyms are. There is perhaps a massive selection than your imagination. Here are a few ways to find what is best available to you:
Advertisements in weekly magazines or the local newspaper
Local radio and TV ads
Surf on the internet
Ask co-workers and friends
Look while you are driving around
Search for significant chains for a nearby your location
Several gyms are located near shopping plazas, which may be on your way towards the workplace or somewhere near your grocery location.
Prominent health club chains
Below are some of the prominent health club chains that you can choose to get started:
Gold's Gym
One of the finest names in the fitness business. Gold's gym has over 600 sites throughout the US in over 20 countries.
YMCA
Look for a nearby YMCA. They offer lucrative deals for family memberships. In addition, they usually have a wide choice of fitness gears like the luxury adjustable bench, and they also offer various activities including pool, basketball, gym, etc.
World Gym
Multiple locations in the USA and around the globe.
Curves
It is an international health club fully dedicated to providing one-stop and affordable nutritional and exercise information for women. 
Hidden Gems
Keep a close eye on new fitness gyms opening up. They usually offer lucrative yet reduced rates to get more and more members in.
In addition, they usually have newer equipment and might be less crowded compared to older gyms. Again, social media, local newspapers, and online blogs are critical places to find these.
I had a good experience of joining a brand new gym. All equipment was brand new. There were few people, maybe three or four, and it was only $5 per month less than my old gym.
Unfortunately, some workplace conditions forced me to move after few months of my joining. However, it was awesome till it lasted for me.
Also Read: 10 Great Benefits Of A Holistic Wellness Center
3. Location and Convenience
If possible, look for a gym that is close to your workplace or home. It will be even better if the one is on your way to school or work.
The closer your gym is to your everyday travels, the easier it would be to add a workout routine into your daily schedule.
Also, ensure your gym remains open whenever you get free time. This must not be the problem since many gyms open for a particular time.
Weekend hours are usually shorter. However, gyms that remain open 24/7 are becoming common; so, try to find that one.
4. Visit The Gym When You are Working Out
Like any business, gyms have busy and slow periods. The only way to know if a gym will be crowded is to visit during the times you plan to work out; if you will work out on your way to work, visit on your way to work.
Pay specific attention to those areas wherever you plan to use them. Care about:
How many gym enthusiasts are using the equipment?
Are folks waiting?
Is the aerobics session you need to take is packed wall to wall, or is there enough space to move around?
Don't forget the locker room! See if there enough space for you and it is clean?
Also Read: Best Fitness Tips For Men And Women
5. Essential Features of a Good Gym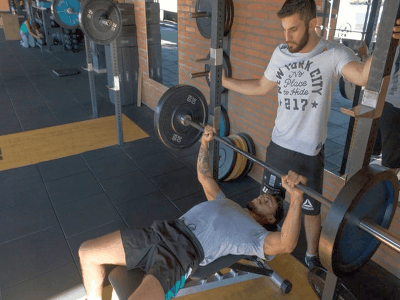 Depending upon your fitness experience and lifestyle, the following are some features that may be important to you while to find a gym:
Onsite Child Care
This may be helpful for parents (especially mothers) trying to fit a workout schedule into their daily lives.
Check out the gym's security and find what training you will get.
Take a tour of child care areas and ask whether there are some hidden charges for any service.
Personal Trainers
You might need to use a personal coach occasionally or regularly. First, ask if the gym offers any personal training as part of their gym membership.
Also, find out whether there is any limitation on bringing a trainer from outside if you think you will need to do that.
Trained Staff
Discover what experience the gym staff possesses.
If you ask someone how to use a gym machine accurately, you have to realize they know what they're saying.
Fitness Classes
A few gyms offer the full spectrum of gym training, from Spinning to Aerobics to Yoga. Others might only offer a limited selection.
Find the classes you have opted for in your membership and see the schedule.
Women-only Gyms
Some gyms and health clubs specifically focus on the fitness requirements of females.
Pool
Swimming is among the most beneficial workouts; however, your choice of gyms or fitness centers will be limited.
Sauna
If you desire and enjoy sweating profusely and sitting in a hot room after a workout, add it to your list by finding a good gym.
This is among the standard features at several gyms.
Food Bar
Yes, you may find snack bars in a few gyms. However, the food bar must specialize in healthy foods.
Guest Passes
Find out the policy regrinding whether your relatives or friends who visit from out of city or town might go to the gym with you.
Also Read: Best Fitness Tips For Men And Women
6. Budgeting and Costing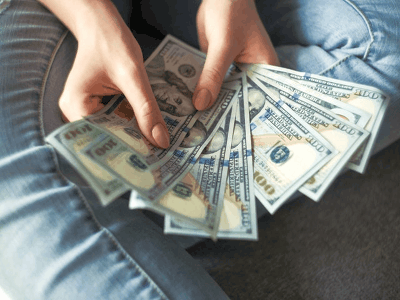 There are typically two costs for a majority of gyms. These are:
The monthly membership fee and
The old school one-time initial application or famous signup fee.
You will need to assess what monthly budget you can afford.
Also, evaluate whether the offered services at the gym are worth the cost.
Here are a few tips for the reduction of gym costs:
1. Advertised Deals
Search special offers on sign up online or in a local paper. Also, when you go, ask whether there is any offer.
2. Negotiate
Some gyms offer flexibility with the fees. Ask for any signup fee that can be waived or reduced. Also, look for any way to lower the monthly fee.
3. Group Discount
Find out offers a discount based on your healthcare plan, employer, school, or any other organization you're affiliated with.
4. Health Plan
Ask for any health insurance plan if they offer any assistance for club memberships.
5. Take a Free Trial
Ask for a trial membership or demo or a free workout pass before joining. This will provide you a better opportunity to assess the quality of classes and equipment. Also, use trial workouts to do your workouts to have an authentic feel for the crowd.
Once you squeeze your selection down to a couple of gyms, it is better to ask for another free trial at each gym for the final decision. A few gyms will offer you another pass if they observe you are serious about joining their gym.
Which tip of "how to find a gym" you consider is the best? Tell us in the comment below.
Must Read: 9 Easy Ways To Gain Weight Naturally
Images by Karolina Grabowska, Mikhail Nilov, Alexander Mils and Bruno Bueno from Pexels