Relax massage for your mind and body has never been easier than in modern days when there is a plethora of massage for every problem you may encounter. From Swedish massage to deep tissue and aromatherapy massage, a full spectrum of massage therapies, the relax massage therapist has been practicing to help us relieve any stress and tension that's bothering us.
Going through everyday life, work, errands, and commitments take a lot of toll on our bodies and minds. The consequences of leading a hectic lifestyle are numerous, and some of them include an upset mind and overstressed body.
Not being at peace with yourself and going about your day with shoulder tension, back pain, and restless mind will only make your days less bearable by the minute. That's why you should consider treating yourself with regular relax massage.
What Is The Relax massage?
Relax massage is used to relieve any pressure and tension in your body through rubbing, pressing, and manipulating your muscles, ligaments, skin, and tendons. Depending on the conditions of the client, massage can range from light to deep.
Over the years, many different relax massage types appeared, all in service of your body and mind. With pressing and rubbing on critical pressure points, you'll feel relief and comfort after your muscles have been treated and massaged correctly.
Make sure you look for a certified and experienced relax massage therapist before you schedule your appointment. You need a professional who'll know exactly how to treat your body and all the pressure points to relieve you of all discomfort.
Swedish massage
One of the most popular massages is the Swedish massage. This type of relax massage considers a gentle form of rubbing your skin using long strokes, kneading, and deep, circular motions. It's followed by vibration and tapping, allowing you to feel energized and fully relaxed.
You can find this type of massage in most spas, clinics, gyms, and wellness centers. If you're recovering from an injury, this type of massage can be very beneficial for you.
Swedish massage helps with sciatica and osteoporosis, and it can be a very effective method of pain management. The improved immune system, reduced stress levels, increased flexibility, and blood flow are also some of the benefits you'll experience after getting a Swedish massage.
Improved sleep quality is another benefit of relax massage therapy. That is especially true for women in menopause who have experienced difficulty sleeping through the night.
Deep tissue massage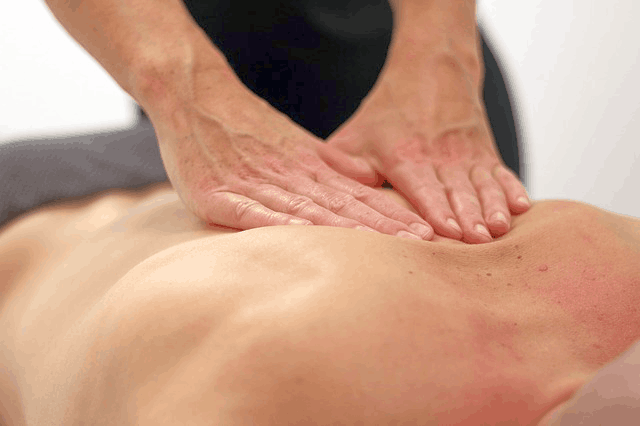 When you start feeling bigger knots in your muscles and need a deeper massage than Swedish, that's when deep tissue massage gains momentum. With deep tissue massage, you'll experience firm pressure on your muscles, followed by slow strokes.
That way, a relax massage therapist can massage deep layers of muscles and fascia. If you have any scar tissue or muscle adhesion, deep tissue massage will break it down. Deep tissue massage can help control the pain during labor, thanks to the increase in cortisol released during the massage.
On top of that, you'll experience a range of mental and physical health benefits too. Deep tissue massage reduces pain, relieves stress, lowers blood pressure and heart rate, reduces arthritis symptoms, breaks up scar tissue, helps with fibromyalgia and upper back or neck pain, and even helps with labor and delivery.
Relax massage therapist will likely use fingertips, knuckles, hands, elbows, and forearms during a deep tissue massage. It's natural to feel some stiffness and soreness afterward, but that will all subside within a day or so.
Shiatsu massage
Shiatsu massage was first invented in Japan. It concerns applying pressure to specific points on the body so that the relax massage therapist moves from point A to point B in a rhythmic sequence.
During Shiatsu massage, pressure is applied to specific points on the body that are believed to be connected to meridians, i.e., pathways.
After those points are stimulated, the flow of vital energy is encouraged and promoted, which later facilitates healing.
A relax massage therapist will use their fingers, thumbs, and palms to apply pressure during this type of relax massage, after which you'll feel less stressed out. Shiatsu also helps with anxiety, arthritis, back pain, constipation, insomnia, sciatica, and sinus problems.
Hot stone massage
Are you suffering from diabetes? Maybe you have high blood pressure or chronic heart disease. In either of these cases, hot stone massage can be very therapeutic for you.
Using heated basalt river stones, the relax massage therapist positions them on specific points on your body, holding them all the while giving the massage.
The heat of the stones offers therapeutic properties, making you feel relaxed. A relax massage therapist will heat the stones in a stone heater until they reach a temperature between 110- and 130-degrees F.
Hot stone massage can also help with conditions such as hypertension, autoimmune conditions, and aging-related conditions, including Parkinson's and dementia.
Feet and calves massage
Aside from feeling amazingly relaxing, foot massage also comes with an array of health benefits.
Regardless of the duration, a foot massage can alleviate stress and put you in a much better mood. Thanks to foot massage, your circulation will be boosted, so if your feet feel heavy, make sure you schedule a foot massage once a week.
For those who don't have time to go to the salons or you don't want to mix with a bunch of other clients, you can always invest in some of the high-quality Relax For Life foot massagers and have your very own relax massage at home.
The massager will focus both on feet and calves, allowing you to have the ever-needed relief in the comfort of your home. In addition, getting regular foot massages can help with joint pain and aid recovery after an injury, and reduce muscle soreness. Deep foot massage in combination with foot exercises can also benefit people with flat feet.
Reflexology – Relax Massage Therapy
Similar to foot massage, reflexology is the type of relax massage performed on your feet and hands. Unlike foot massage, which is used to alleviate foot pain and tension, reflexology focuses on specific pressure points – reflex areas – on your feet and hands connected to other parts of your body.
By applying pressure to reflex areas, a reflexologist can successfully remove energy blockages and promote health in the related body area. Massaging reflex areas in the tips of the toes can help with head pain.
The heart and chest problems can be treated through the ball of the foot, while the liver, pancreas, and kidney seem to be treated through the reflex areas in the arch of the foot. If you have low back and intestines problems, the reflexologist will focus on the heel to deal with your discomfort.
Reflexology has been shown to help in various mental and physical discomforts such as headache, stress, and anxiety. Reflexology will lift your mood and improve general well-being.
Some of the other benefits of reflexology include cleared up sinus issues, solved back problems, corrected hormonal imbalances, boosted fertility, and improved digestion.
Sports massage
If you're an athlete, you know how important sports massage can be for your training and recovery. Not only does sports massage help with previously caused pain, but it's also designed to prevent injuries.
Thanks to sports massage, athletes improve flexibility and enhance athletic performance. Athletes of all abilities can use sports massage to prepare for or recover from sporting events.
With this type of relax massage, the body's soft tissues are manipulated, and the focus is on particular muscle groups, depending on which sport the athlete plays. In sports massage, the strokes are usually faster than a typical Swedish massage.
The relax massage therapist may include compression, pressure point therapy, friction, and joint mobilization.
Aromatherapy massage
Do you enjoy the soothing aromas of lavender and similar essential oils? If you do, then an aromatherapy massage will be perfect for you.
Enjoy a relaxing Swedish massage as the energizing and uplifting aromas of essential oils surround you. Aside from lavender, a relax massage therapist can use different types of essential oils s they perform Swedish massage on you.
The only important thing to keep in mind when scheduling an aromatherapy massage is whether you're allergic to certain herbs.
The last thing you need is a pleasant experience to turn into a burning allergic reaction because you were careless.
Pregnancy massage
If you're close to your due date, prenatal massage will feel amazing during those last few days of pregnancy. This type of relax massage is specifically created to relieve back pain and offer more comfort during labor with less painful delivery.
Each mom-to-be gets her customized massage based on her health and needs. Lower back pain and swollen ankles are the most common discomforts pregnant women deal with, so pregnancy massage will mainly focus on those parts of the body. You have nothing to worry about because prenatal massage is perfectly safe.
Every relax massage therapist practicing prenatal massage knows precisely how to position and maintain the woman's body during the massage, modify techniques, and avoid certain areas and techniques during pregnancy.
Thai massage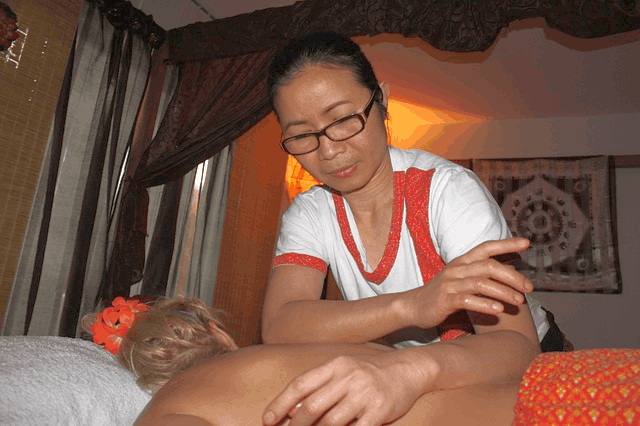 When you combine assisted yoga, passive stretching, and pressing massage movements, you get a unique mixture that Thai relax massage. Considering it blends so many elements, Thai massage is more energizing than other forms of massage. It resembles yoga because of all the stretching, but you're not the one doing the stretching on your own.
Rather than that, the relax massage therapist is the one moving and stretching you in a sequence of postures. You'll be lying on a mat or the floor so that the stretches can be done right. Like Shiatsu, Thai massage helps align all the energies of the body.
Thanks to all the rhythmic compression that the relax massage therapist uses along the body's energy lines, you'll feel reduced stress levels and improved flexibility. This type of relax massage can improve the range of motion and back pain. It helps reduce anxiety too.
Also Read: Best Ways To Reduce Stress And Anxiety
Offer yourself a Relax Massage at home
When you have a million errands and commitments, sometimes finding time to go to a wellness center for a massage can be a hassle rather than an enjoyment. That's when you should think about having a little massage retreat in your home.
Massage chairs can help you relieve the tension in your back and offer the long-needed soothing effect after a long day at work. The same goes for foot massagers that can be one of your best investments ever. Not only will a quality foot massager help relieve tension in your feet but your calves too.
Massage cushions for the neck and back are perfect portable solutions for those with chronic pain. You can carry the cushion with you and have it when you most need it without having to suffer through hours of discomfort.
Handheld massagers can also be a quick fix when you don't have time to have proper relax massage therapy. They'll help you gently loosen up tight spots in your neck, back, legs or feet.
Also Read: Top 4 Essential Oil Blends For Diffusers
Final thoughts
Relax massage therapy has been around for eras and has helped people worldwide deal with their pain and discomfort. Whether you're suffering from chronic pain or you have problems with digestion, stress, fibromyalgia, dementia, anxiety, or some additional mental or physical health issue – relax massage therapy is likely to help you deal with every one of them.
By applying pressure to specific spots on your body, relax massage therapy can effectively relieve all the tension and pain, allowing you to feel refreshed and energized soon after.
If you're expecting, a prenatal massage will be very beneficial for you. From Swedish to deep tissue, Thai, foot massage, reflexology, Shiatsu, and sports massage, there's a type of relax massage therapy for everyone's needs.
All you need to do is make sure that you look for a certified relax massage therapist who'll know exactly how to treat your problem. Massage is a very delicate process, so you shouldn't trust just anyone with your body.
Always look for an experienced and certified relax massage therapist to be sure you're in safe hands and that you won't have a bad experience by ending up with a broken bone, bruises, or even more severe muscle tension.
Must Read: Top 6 Great Health Benefits Of Flowers
Featured Image by Angelo Esslinger from Pixabay