Spring has finally arrived, which means one thing – the abundance of fresh, vibrant flowers that smell heavenly! Truth be told, multiple health benefits of flowers you probably didn't know of. So, if you want to learn more further about them, stay with us!
6 Health Benefits Of Flowers
Here are the top six health benefits of flowers, so check them out and complement your home with gorgeous bouquets this spring!
Flowers' scent is a very powerful mood booster
In case you didn't know, scents are extremely powerful mood boosters. They can instantly make you feel much happier, more energized, or more attractive – of course, depending on the scent itself.
But how is that possible? Well, simply put – scents have a direct link to our brains and can elicit both emotional and physical reactions once we inhale them. It is because the smell is the strongest of the senses.
It can actually influence brain activity better than other senses, so why don't you rely on that and boost your mood with a gorgeous bouquet of freshly picked flowers?
For example, jasmine has uplifting properties you shouldn't overlook. Some studies show that this scent can help with depressive thoughts and result in an uplifted mood.
Besides that, it can also help you calm down, which is a fantastic property for such a small flower!
Bright colors can positively affect your creativity
Brightly colored flowers are highly likely to affect your creativity positively. This is because colors are very powerful communication tools that can influence mood and influence physiological reactions in people.
There is a field of science called color psychology that studies those reactions. When it comes to boosting creativity, we can freely say that colors such as blue, yellow, purple, and orange will do the trick.
For example, blue is an intellectual color that represents logic, trust, and efficiency.
So, blue flowers are likely to improve your mental focus and concentration.
On the other hand, yellow represents optimism, confidence, and creativity, whereas purple is the color of luxury and spirituality.
If that's precisely what you want to stimulate, opt for yellow and purple flowers, and you won't make a mistake!
Also Read: 10 Great Benefits Of A Holistic Wellness Center
Whereas green can help lower your stress levels
While colorful flowers are said to boost your creativity, the color green is there to help you relax and lower your stress levels.
There have been several studies on how this color can help people feel at ease, which is precisely why you should always have some greenery in your home. Beautiful bouquets that feature colorful flowers and lush foliage are always a good idea. This is particularly true if you're prone to stressing out daily.
If you don't have a habit of buying freshly picked flowers every week, you can choose other types of indoor plants instead. For example, lavender is an excellent choice as it can promote relaxation and better sleep.
A snake plant is also a fantastic option. It's a powerful air purifier that can lower your stress levels. It doesn't get better than that!
They can help you feel better faster
Have you ever queried why people tend to bring gorgeous flower bouquets to patients in hospitals? We bet you haven't, so keep on reading because we're here to clarify that, too!
Well, there is a good reason for people to send flowers to patients in the hospital. This is a common practice all across the world – including Australia.
Apart from being a fascinating and heartfelt thing to do, it can help a patient heal faster. When your loved one is in a hospital, they certainly need something to lift their spirits.
Stunning flowers will help them calm down, which will empower them to heal faster than patients who are stressed out. So, if you live in the Land Down Under and you want to cheer up your good friend in a hospital, buy beautiful flowers in Brisbane, and you'll do a great job!
Also Read: Benefits Of Bone Broth Powder From Intentionally Bare – A Healthy Superfood
Flowers can add humidity to the indoor air
Fresh flowers can add humidity to the indoor air, which is one of their best health benefits of flowers if you ask us.
Even though it probably doesn't seem too important, it has multiple advantages you shouldn't neglect.
First of all, it's vital because dry air in any indoor space can result in sniffles, sneezes, eye irritation, nosebleeds, and dry throats.
Although these aren't too dangerous per se, the fact is that they can cause other health issues such as asthma, bronchitis, and other respiratory conditions when untreated.
To prevent that, make sure to add humidity to the indoor air. You can do this by getting freshly picked flowers every week.
However, if that isn't your thing, potted indoor plants will help as well. These are great at eliminating toxins from the air and making it humid enough. It's a good enough reason always to have flowers in your home!
Also Read: Top 5 Health Benefits Of Soybean
Some of them can improve your sleep better
Did you know that certain plants can help you sleep better and improve the quality of your sleep? That's right, it is one of the several health benefits of flowers and the one worth mentioning is lavender.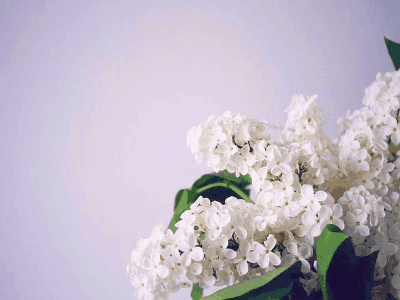 First of all, its lilac hue is exceptionally calming. Its beautiful scent is precisely what makes it so relaxing.
Lavender is frequently used to soothe irritated babies, too, which means that it's perfectly safe for adults as well.
Millions of people rely on lavender essential oil to calm their nerves, but you must know that both fresh and dried lavender can have similar effects, too. This is because lavender contains linalool, a sweet-smelling ingredient that has extremely calming properties.
So, if you don't have the garden space to grow lavender, you should buy it from local markets or farms. This is a fabulous way to combine it into your bedtime routine and sleep tight every night!
Also Read: Top 20 Effective Health Benefits Of Strawberries
Conclusion
As you can tell, so many excellent health benefits of flowers you need to be familiar with. These six unquestionably are the most beneficial ones out there.
So, bear them in mind and get a fresh flower bouquet for your home right away. Once you do that, you'll instantly see a fantastic improvement you should never underestimate!
Must Read: 10 Great Health Benefits Of Shilajit For Women
---
Author Bio: Jack Kewell is a writer, naturalist, science editor, entrepreneur. He is focused on illustrating and writing books. Also, he is a frequent contributor on mountaintechblog.
Featured Image by Bruno /Germany from Pixabay