Different countries have asked people who intend to travel from the UK to perform a COVID-19 PCR test on arrival. The requirement to get into most countries now is for your PCR swab test for COVID-19 to be negative.
Every nation seeks its citizens' safety while allowing tourists to have safe travels in this period of COVID-19 outbreaks in most countries. One of the methods of curtailing the spread of the coronavirus is increased testing for the virus. Most people believe that this is an alternative to quarantine measures.
Here is everything you should know about a COVID-19 PCR test because you may need to perform this test if you decide to travel.
What does the COVID-19 PCR test mean?
A polymerase chain reaction (PCR) test detects the presence of a protein in the virus called the antigen. The antigen of the virus is usually present before forming antibodies, so this test can detect an infection at its early stage, even before symptoms become present.
A PCR test involves a healthcare provider taking a nasal or throat swab sample with a long cotton board.
Which countries are requesting the test?
Several countries, including Italy, are requesting UK arrivals to have a negative COVID-19 test result. The test could either be an antigen or PCR (molecular test). Caribbean islands like Anguilla, Aruba, ST. Lucia, Maldives, Mauritius, Seychelles, Bermuda, amongst others. Egypt, Cyprus, and Cambodia are also requesting a negative COVID-19 test result.
Germany considers Scotland, North West England, Northern Ireland, the Humber, Whales, and North East England as high-risk areas, so people traveling from these areas must have a negative COVID-19 test result and quarantine themselves the first 14 days.
The requirement to enter any country is always changing, so before you travel, check for your travel destination updates.
Can I get the COVID-19 PCR test on the NHS?
The NHS only offer COVID-19 testing for people who already show symptoms of having the coronavirus. It may be best to get a private COVID-19 test if you want to travel.
Where can I get a COVID-19 PCR test?
You could google 'private COVID-19 PCR test near me'. You would find several results, but be sure to opt for a reliable testing center to avoid delay in getting your result as this could affect your trip.
Check for a testing center accredited by the UK's National Accreditation Body (Ukas). Before you opt for a lab, check their patient reviews because if the lab does to give results on time, you would likely find it in the review's section. Before you perform the test, check the types of test your travel destination requires and be sure the lab offers the same test.
Also Read: What Foods To Eat After Hernia Surgery And What Should Avoid?
How much does the COVID-19 PCR test cost?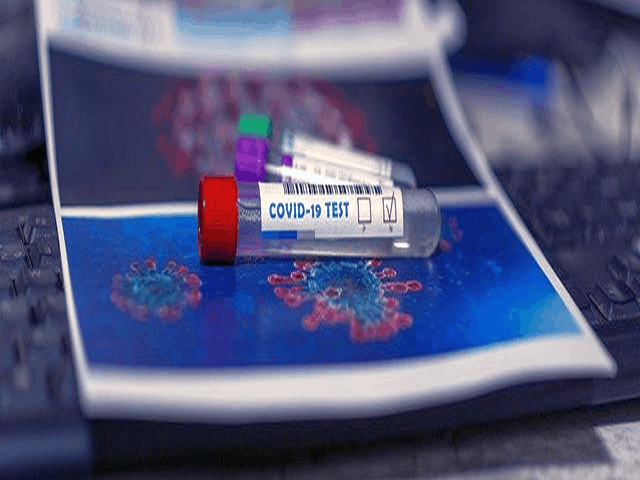 The COVID-19 test cost varies, depending on the lab, but most testing centers offer the test between £100 – £300.
Which country offers a free COVID-19 PCR test?
You could get a free COVID-19 test on arrival in Italy instead of getting one before your travel, but you need to self-isolate until you get your result, which usually takes up to 24 hours.
You may also get a rapid test at some airports, which takes about an hour. You would be expected to remain at the airport until your test result is available. Smaller airports may require you to get tested within 48 hours of your arrival.
How long before I get my COVID-19 PCR test result?
How long you have to wait before you get your COVID-19 test result depends on the laboratory. Some laboratories offer same-day COVID-19 tests, while others may need you to wait for about 36 – 72 hours before you get your result. The turnaround time of the test may determine the lab you would get your test because of some country requests for results within a tight timeframe.
How long should I take my COVID-19 test before I travel?
The time to take your test before your trip depends on your travel destination, and most countries have a specific timeframe allowed for the test. Some countries request that you carry out the test not later than 72 hours before you arrive, while some request the test to be done 48 hours before you arrive. Some may accept a test result gotten five days before your arrival.
You may not be allowed access into a country if the time and date stamp on your result does not meet their requirement. Ensure you book for your PCR test in London on time to avoid delays and get the test within the stipulated timeframe.
If you want to get your COVID-19 PCR test in London before you travel, contact Blood London on 020 71830244 to book your test.
Also Read: Green Tea Extract Benefits And Side Effects