Why people love Kybella double chin treatment procedure? Because, no one likes an extra layer of fat just under your chin. With obesity being one of the common phenomena worldwide, especially in the USA, having a double chin is becoming pretty common. But it is not just for obese people. Even when you have very little fat in other parts of your body, you might have a double chin nonetheless. And that is why you need to think about it seriously.
In the era of selfies and Instagram posts, having a double chin can actually ruin your look and appeal. Also, the added layer will make you look much older. And when it comes to getting rid of this fat, the most common suggestions include neck lift or liposuction. But these two are invasive procedures that come with the chance of scarring, downtime, and pain.
This is where Kybella double chin treatment can come to your rescue. If you are in Cornelius, Charlotte, Huntersville, Mooresville, and Statesville in North Carolina, you can get it from Rolle Oral and Facial Surgery. For other cities and locations, you need to do a bit of research.
What is Kybella?
Kybella is an FDA-approved procedure that involves injections. The deoxycholic acid will be administered with small injections under your chin. It is a natural product known for the ability to absorb the fat under your chin and make it look natural. Kybella double chin treatment will also destroy the fat cells in your chin. This is the reason why you will get a permanent result.
4 Reasons Why Kybella Double Chin Treatment is Popular
Unlike liposuction or neck lift, Kybella double chin treatment is a well-received and loved treatment procedure. Patients around the world love it a lot. Take a look at the following points to know more.
Kybella Double Chin Treatment is a Fast Procedure
The treatment procedure for Kybella double chin is speedy, and that is why it has become so popular. The amount of fat under your chin will be the factor to determine how many sittings you will need for the Kybella treatment procedure. But each sitting will be over by twenty minutes. And once it is done, most of the time, patients can resume their work without any issues. The redness and swelling of Kybella are minimum.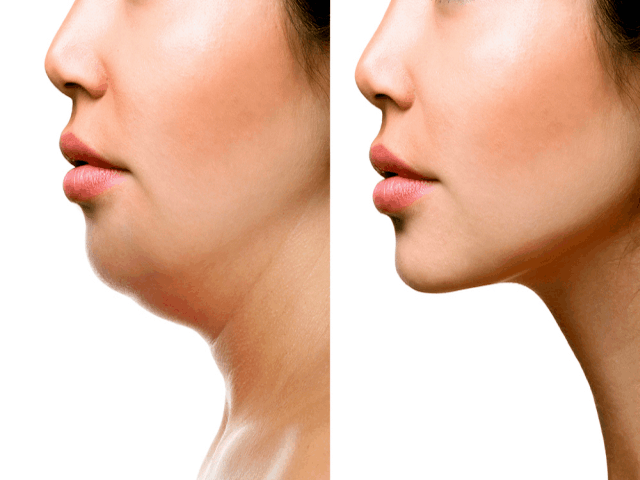 Minimally Invasive
Unlike any other double chin surgery, Kybella double chin treatment is a completely non-invasive technique. This process involves gridding the affected area and then administering the injectable in the area. The needle size for the treatment is small. Hence, this isn't supposed to be very painful. Unlike liposuction, you do not need any time to recover from scarring either.
Also Read: Great Benefits Of Healthcare Chatbots To Healthcare Sectors In 2021?
Permanent result of Kybella Double Chin Treatment
Even though it is different from liposuction, yet the result obtained from it will be the same. Once the deoxycholic acid is administered, it will melt the fat cells, and your body will metabolize the fat for good. Once the fat accumulating cells in your chin are destroyed, there will be no fat at all for the rest of your life. With the help of Kybella, you will get permanent results without the fear of surgery.
Also Read: How Is Botox Used For Treating Various Conditions Or Reducing Fine Lines And Wrinkles?
Convenient Visits for Kybella Double Chin Treatment
Generally, for Kybella, a maximum of six sessions will be necessary. And for that, you need to plan just one visit once a month. As this gap will be necessary between two sittings, you can easily plan one visit a month to the clinic. Hence, it is a perfect option with the facility for convenient visits.
Conclusion:
So, when you want to get rid of the double chin, you must go for Kybella Double Chin Treatment. You can search for "Kybella near me" in Davidson, Kenansville, and Concord, North Carolina. Find a reputed clinic and get your appointment scheduled today.
Must Read: What Is The Best Age For Hair Transplant In Dubai?