In the US, about 60% of adults are impacted by chronic diseases, and about 4 in every 10 suffer from one or two chronic conditions. This prevalence has led to using a lot of resources to either manage or cure illnesses. However, medical professionals are adopting the use of remote patient monitoring (RPM) to provide patient care cost-effectively.
Remote Patient Monitoring – RPM
Remote patient monitoring empowers healthcare providers to manage their patients away from the usual healthcare setting. A patient does not have to go to the hospital to have their insulin or blood pressure tested. Remote patient monitoring telehealth technologies used include:
Glucose meters
Heart rate monitors
Medication alerts
Blood pressure monitors
Voice bases apps
This technology allows medical providers to manage different chronic diseases from the comfort of a patient's home. Some of those conditions include:
Heart failure
Type 1 and 2 diabetes
Chronic kidney disease
Uncontrolled hypertension
Chronic obstructive pulmonary disease
4 Great ways Remote Patient Monitoring (RPM) helps To Manage Chronic Conditions:
Some of the ways RPM helps manage chronic conditions are as discussed below.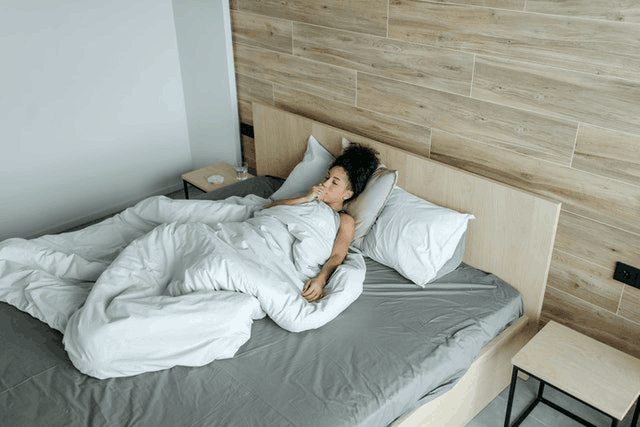 Reducing Hospital Admissions
RPM helps lower the hospital's admission rates, especially for conditions like heart disease and chronic obstructive pulmonary disease. Since a healthcare provider monitors the patient's statistics in real-time, they can easily adjust their medication. For instance, if the doctor is alarmed by a change in heart rate, blood pressure, and oxygen saturation, they can remotely advise the patient on what medication to take for a better outcome.
Increasing Patient Responsibility
Devices used in remote health monitoring put patients in control of their health are vital in effective disease management. For instance, the use of medication alerts ensures that a patient takes drugs on time. Patients, on the other hand, can track their stats during the day. In addition, when the patient sees how their body is responding to medication, they are likely to take the drugs as prescribed and stick to their medication program.
Also Read: Self-Diagnosis Online Dangers And How To Avoid Them In 2021
Reducing the Demand for Healthcare Givers
It is no surprise that chronic illnesses place a significant burden on the healthcare system. With RPM, healthcare givers can manage time and resources effectively without feeling strained. Studies have also shown that the use of RPM has led to a 41% drop in calls by patients and a 47% drop in patient visits. This has led to doctors having more time to focus on patients who are admitted with minimum interruption.
Also Read: Kareo EHR Vs Practice Fusion: Which One Is Right For You?
Improving Acute Management
In the past, patients would have to remain in long queues for simple things like a change in medication. If you question anyone who has gone to a hospital, one of their major complaints will be the waiting experience. RPM helps eliminate such issues. For instance, a diabetes patient can increase their insulin level instantly if their blood glucose levels are unstable. That means there is a lower chance of them becoming severely ill due to addressing the issue immediately.
Undeniably, RPM is making it cheaper and easier to manage chronic conditions without compromising the care for patients. And as the level of chronic diseases keeps rising, RPM allows healthcare providers to continue supporting patients while reducing hospital admissions.
Must Read: