When it comes to choosing an EHR system, there is no easy choice. Even if you look in the limited world of ophthalmology EHR, there are often hundreds of options. And so, how do you narrow down such a long list to find the best ophthalmology EHR? At the end of the day, the process is as simple as understanding your own needs and necessities.
5 Questions To Ask Yourself When Choosing The Best Ophthalmology EHR
You can do that by questioning yourself a set of questions, which will help lead you to the best EHR for ophthalmology. So read on to discover more further about these exciting questions!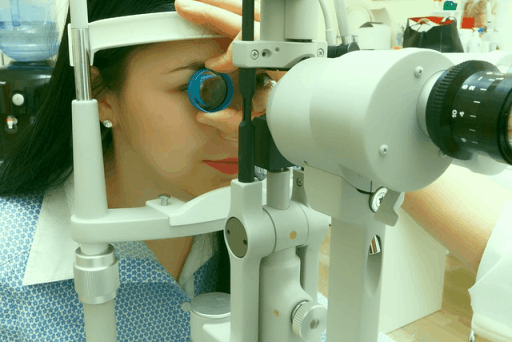 What Goals Am I Hoping To Achieve?
One of the first and most crucial questions you can ask yourself is about your goals. In your bid to find the best ophthalmology EHR, you may forget to consider that this should be the best ophthalmology EHR for you. You may want to have the ability to customize the EHR to your workflow, or you might be on the lookout for more significant revenue.
Either way, deciding on your goals early on in the process of choosing an EHR system. With that information in mind, you can narrow down your list considerably. Consider that you are looking for software that is specifically compliant with specific regulations. Any software that does not match this will immediately be taken out of your list of potential software.
Also Read: How To Choose A LASIK Surgeon?
What More Do I Need To Know?
Just like with anything out there, your first impression of an EHR doesn't always say all you need to know about it. The best ophthalmology EHR for you might seem like nothing too special at first. Therefore, you must take the time and carry out some investigation of your own to see what the software has to offer. A fantastic way to do this is with demos.
But the demo isn't the end-all when it comes to doing research. You can ask for demos and even ask for meetings with the vendors. These can include presentations and even further clarifications with the vendor. Plus, you can do one more critical step of research, which is to ask for references. This is a crucial way of gathering data about the software.
References connect you to the practices that are already using the software. This allows you to know what their experience was truly like when they were with that EHR. This can help you understand some hidden benefits or even alert you to some missed drawbacks. All of this is essential so you can have concrete information to go off of with the software.
Also Read: Top Ways That RPM Is Helping Manage Chronic Conditions
What Questions Do I Need To Ask?
Rather interestingly, the next question you need to ask is, well, the question. It's a good idea to reach out to people and ask for reviews, but what do you really ask them? An important area to consider is the implementation and setup period, which can be a costly consequence of choosing an EHR system. Thebest ophthalmology EHRwill have a quick setup.
The software should also not have any hidden fees or stall in providing updates. It is also helpful to ask about the human labor required to manage the software; for example, would you also need an IT or billing team to support the software? Finally, as an ophthalmologist, it is also recommended that you inquire about how the software can adapt to the specialty.
Also Check: 5 Awesome Features Of Office Ally Practice Mate
What Am I Hoping To Experience?
Another area to consider when thinking of questions you need to ask is what experience you are trying to have. For this to happen efficiently, you need to know whether the EHR is one that revamps your workflow or helps adapt to your existing workstream. Neither is good or bad, but knowing which one you are trying to opt for can make a huge difference.
Also, consider the way that the software feels as you navigate through it. Is it easy to use? Is it too bulky? Does it have all the features you need available through an accessible screen? All of these questions will impact how any EHR is experienced at your practice once it has been purchased. And all of these will affect how effective it is as well.
Don't forget to also ask about features. What features do you need, and what do all of these features include according to your workflow? Let's say that you use a system to prescribe medications to patients. First off, you need to consider if the software offers prescription tools and whether it has the same approach you need at your practice.
Also Read: Great Benefits Of Healthcare Chatbots To Healthcare Sectors In 2021?
What Does My Staff Need?
Finally, one of the most significant ways to narrow down the list further is to consider the needs of the staff at your practice. The more the staff like and can use the software, the more the impact of the software will grow. So, always make sure the staff members are aware of and support the switch to the new EHR. They should also be willing to get the training needed to use it.
This is a crucial part of this process, and the software should facilitate this. The more the team is happy with the software, the more likely they will be willing to put in the work to get the proper training. This helps you get the implementation done in a matter of weeks over months. It also allows you have a better relationship with the EHR in the long run.
Also Check: Kareo EHR Vs Practice Fusion: Which One Is Right For You?
Final Note
Choosing the best ophthalmology EHR is not a simple matter of looks, features, or even the stats. The process is far more complicated. In reality, a simple set of five questions can help you choose the perfect EHR for you and your practice.
Image by Paul Diaconu from Pixabay